観光
Details can be enquired at IGLC17@mail.npust.edu.tw.
Date: July 20 - July 24, 2009
Day 1: 0800 Hotel - 0900 National Palace Museum collection - 1200 lunch - 1400 Taipei 101 - 1800 Taichung
After breakfast the tour will begin at the Taipei Palace Museum in Taipei (one of the world's top five museums). The Palace Museum houses the world largest collection of priceless Chinese art treasures. Its collections cover virtually the entire 5,000 years of Chinese history. There are 620,000 individual collections, comprising the majority of the former royal collections. This is a "must see" for foreign tourists coming to Taiwan. Recognized by the United States, Britain and France (the Louvre) as one of the world's four major museums of arts and culture, Palace Museum is also a center of research, preserving China's rich culture and history. The next visit is to the Taipei 101 Observatory. The tour will then go to hotel check in followed by dinner! After dinner the group will make a trip to the Feng-Chia Night Market to experience Taiwan shopping district culture.
Meals: morning / Hotel Breakfast, afternoon / Sea King Restaurant, Late / self-service dinner Hotel: Evergreen Hotel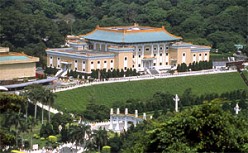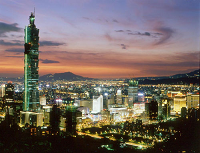 Day2: 0800 leave for Taichung - 0930 Sun Moon Lake Scenic Area -1200 Shao lunch -1400 culture show and new scenery of the Central Cross-Island Highway - 1730 Tatachia Alishan
After breakfast travel to Taiwan's most famous resort area Sun Moon Lake National Scenic Area. This is Taiwan's largest fresh water lake, Lake King. Lake King is known as "water derived from tears even yarn." Upon arrival visit the famous scenic spots: Man Mo Temple was built in 1932, one of Sun Moon Lake's surrounding attractions. Sun Moon Lake is located in the northern mountainous belt of Taiwan, a center of Confucian and Guan Gong worship. Xuanzang Temple was built in 1965 in memory of Master Xuan Zang Tang to learn from the Western Regions and promote Chinese culture. Construction for the Tang Dynasty style temple was continued by Shao formerly known as the Fan society with allegiance to the Education Village. Tatachia New Central Cross-Island Highway is the highest point at 2610 meters above sea level. Chiayi County – Taiwan, home to Yushan National Park, presents visitors a meaningful national park tour.
Meals: morning /Hotel Breakfast, afternoon / Thao Culture Village, night / Alishan Hotel Hotel: Alishan Hotel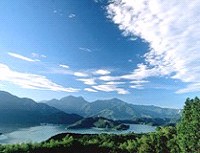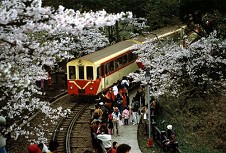 Day 3: 0400 Alishan (view wish Sunrise) - 1000 Forest Recreation Area - 1200 Lunch - 1500 Hight Way to Kaohsiung port - 1800 Hotel Free Time
04:00 Early Morning Call! Visitors will take the Alishan train ride to watch the sunrise and make a wish on the mountain. After breakfast a trip to the Alishan Forest Recreation Area for a leisurely stroll along the forest road. Lunch will be in Cha-Yi City along the highway to the port city of Kaohsiung for a Southern Taiwan experience followed by Free Time at the hotel.
Meals: morning / Hotel Breakfast, afternoon / Peking Restaurant, night/ self-service dinner Hotel: Ambassador Hotel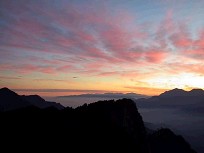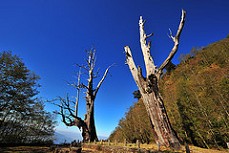 Day 4: 0800 National Pingtung University of Science and Technology – 1200 Lunch - 1400 Kenting National Park - 1800 Kenting
After breakfast, National Pingtung University of Science and Technology (NPUST) will be visited. NPUST has the biggest unit campus in Taiwan (285 hectares). Pingtung animal care center where wild animals are studied will be visited while stop by NPUST. After lunch a trip to Kenting National Park, located in Pingtung County a temperate town (south side of the temperate peninsula) established in January, 1984. Kenting is our country's first National park. Kenting National Park is surrounded by three bodies of water; the Pacific Ocean to the East, the Taiwan Strait to the West the Bashi Channel to the South.
Meals: morning / hotel breakfast, afternoon / Yung Shin Seafood Restaurant, night / buffet-style dinner Hotel: Howard Resort Hotel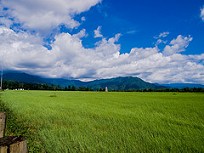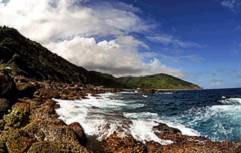 Day 5: 0800 visit to Kenting National Park Youth Activity Center - 0930 Oluanpi - 1100 Lighthouse - 1200 Lunch - 1500 Return -1800 Toung Yan Hotel
After breakfast, we will go to the Kenting Youth Center, housing the neighboring frog stone seashore park. The breadth of this park is nearly 25 hectares; designed and constructed by a national treasure Hamburg German architect. The museum design is based on the standard Minnan type construction. After the lunch meal, we will visit the Small Tinkling Bell Goose Lighthouse at Eluanbi Park. The tower body is cylindrical, entirely white, with a height of 18 meters. The lighthouse perimeter is 110 meters. This is Taiwan's only military lighthouse, enjoying the name "Light of East Asia." Visitors will complete their happy journey in Tauyan County.
Meals: morning / Breakfast Hotel, afternoon / fresh Restaurant, night / Sea King Restaurant